New specialty blending capabilities take Trouw Nutrition to the next level
FOR IMMEDIATE RELEASE: June 21, 2022
Highland, IL- New specialty blending capabilities take Trouw Nutrition to the next level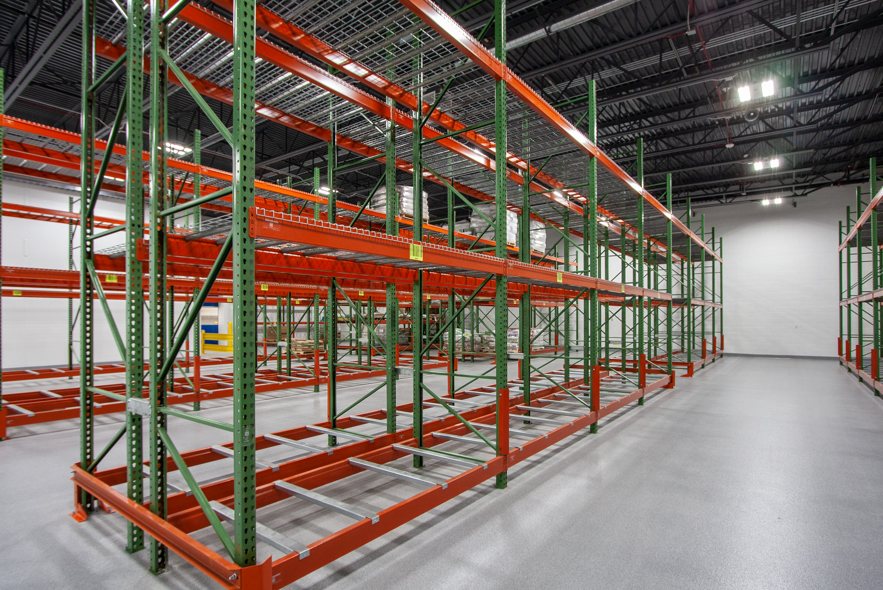 News
Media Inquiries
Carey Moore | - carey.moore@trouwnutrition.com
FOR IMMEDIATE RELEASE: June 21, 2022
New specialty blending capabilities take Trouw Nutrition to the next level
By Jordan Tyler
HIGHLAND, IL. — Behind the curtain of nutrition-focused formulations are specialty ingredient mixes containing vitamins, trace minerals, carbohydrates, protein meals, fruits, veggies and functional ingredients intended to serve a purpose for the pet, whether that is supporting overall wellness or targeting a more specific area of nutrition.
"Trouw Nutrition is constantly partnering with our customers to find solutions to their needs," said Ryan Hicks, director of sales at Trouw Nutrition. "We saw a need in the industry for the ability to manufacture microbial sensitive products (i.e., freeze-dried, raw chubs, or alternative ways companies are making pet food) with a unique manufacturing process that ensured the high food safety and quality needed by our customers. We knew it was time to start the plans for the Blending Innovation Center™.
"From ideation to completion, the facility took two years," Hicks added. "This facility will provide solutions the industry needs."
Trouw Nutrition invested $12.1 million to establish the Blending Innovation Center (BIC), an extension of its 8,100-square-foot pilot plant, in Highland, Ill. The now 32,052-square-foot facility houses state-of-the-art specialty blending technologies to produce microbial-sensitive blends, meaning the ingredients do not undergo heat processes such as extrusion or retort.
The company cut the ribbon at the BIC on March 29. Development and construction on the facility spanned 10 months and was supported by The Korte Company, the City of Highland and the Nutreco Industrial Project Team, as well as Trouw Nutrition's Innovation Team.
Specialty products produced at the Blending Innovation Center include palatants, probiotics, oral health ingredients, raw diet premixes and supplement blends. The technology inside the Center was designed to meet specialized handling needs to accommodate for color, odor, and other ingredient carryover concerns, according to Tom Best, director of quality and food safety at Trouw Nutrition.
"It is also focused on products that would be applied post extrusion, meaning these products would not go through heat processes such as extrusion or retort with further manufacturing at our customer's facilities," Best added.
The company's existing capacity for specialty blends offered batch sizes as low as 150 kgs, facilitated by a double-ribbon mixer that accommodates smaller batch sizes for startups and companies looking to test new products without manufacturing too much product. At its new BIC, Trouw Nutrition has installed advanced, enclosed bulk blending systems in various sizes to accommodate a wider range of batch volumes that meet the needs of startups and large pet food companies alike.
These expanded capabilities go hand in hand with a long history of specialty ingredient know-how among the Trouw Nutrition team.
"Our unique differentiator is our Ingredient Intelligence™," said Doug Vanjoff, director of operations at Trouw Nutrition. "We have taken the knowledge from our different blending facilities to help our customers by delivering the best blends to achieve nutritional success. We will also be providing our customers with Product Physical Analysis soon, which continues to enhance our customer's products. These documents will tell you everything you need to know about each ingredient and apply it collectively in a mix."
Trouw Nutrition's already unique manufacturing process is supported by the use of clean-in-place (CIP) methods, rigorous testing procedures and other sanitation safeguards. These methods — including the use of high-pressure water and wet sanitation techniques to mitigate cross-contamination — will allow the company to produce gently blended ingredients while ensuring a clean manufacturing environment and, therefore, minimized health and safety risk.
"We feel we've put a whole new spin on specialty blending in the Blending Innovation Center," said Tom Best, director of quality and food safety, Trouw Nutrition.
"The most important technology put in place at the BIC is the ease of reaching a sanitized state on food contact surfaces," Best said. "The facility was designed to make every square inch of the food contact surface reachable with clean-in-place (CIP) processes or by running equipment through the sanitation room. We feel we've put a whole new spin on specialty blending in the Blending Innovation Center."
Bolstering sanitation inside the Blending Innovation Center will also allow the company to be more flexible with its customers by cutting down lead times and answering pet food companies' demands more quickly and efficiently.
"At Trouw Nutrition, we focus on quality, and so do our people," Best added. "Customers come to Trouw Nutrition with difficult requests because we have a can-do attitude. We discuss as a team, determining how their request can be achieved to provide solutions to those challenging requests."
Upon its opening, the BIC will create between eight and 10 new positions. Trouw Nutrition expects additional roles to open up as it grows and expands its capacity. The company also shared its plans to add more capacity down the road to meet the evolving needs of its specialty blend customers.
With a global presence, the growth potential for Trouw Nutrition's specialty blending business is exciting. The company will continue seeking opportunities to expand its business for the betterment of pets worldwide.
"We most look forward to being an even more integrated partner to our customers," Hicks concluded. "We aim to increase customer satisfaction by delivering specialized blends that add value and remove risk. We are growing with our customers and want to be the company they trust their brands with so what comes in our bags and goes in theirs is safe our pet parents."
About Trouw Nutrition Trouw Nutrition is Nutreco's companion animal and livestock business line and a global leader in feed, farm, and health. We have a 90-year history of innovation in animal nutrition, offering pet food companies the highest-quality premixes, specialized blends, and optimized nutrient solutions. Headquartered in the Netherlands, with a presence in 105 countries and 22 manufacturing plants, we have a dedicated team of 8,300 and a global network to help our customers feed the future. trouwnutritionpets.com
Contact Us Today!
Contact us to learn more about the Blending Innovation Center™