Wyandotte Campus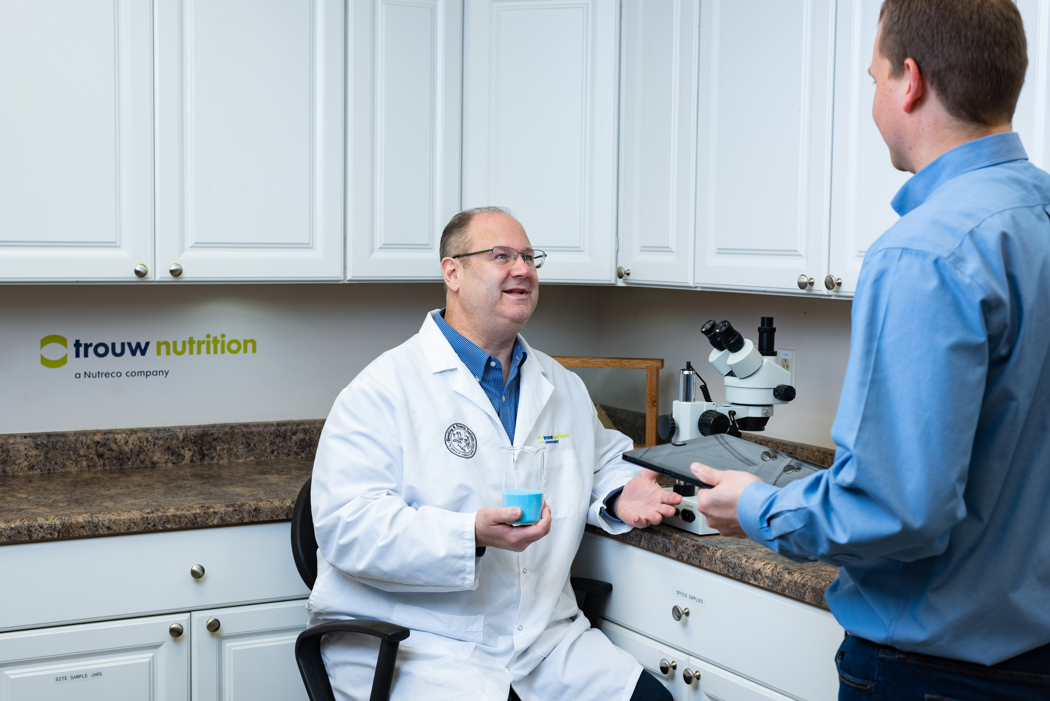 Wyandotte, Michigan Campus:
Wyandotte Analytical Laboratory
Trouw Nutrition Laboratory
1609 Biddle Avenue
Wyandotte, Michigan 48192
Our laboratory in Wyandotte, Michigan has been analyzing premixes for more than 50 years. We use high-performance liquid chromatography, an analytical chemistry technique for separating, identifying and quantifying the various components in a mixture. The team employs a unique cleanup method between every sample vitamin test to prevent cross-contamination and ensure accuracy. Trouw Nutrition developed its ISO-certified methods decades ago and modifies them to improve efficiency when possible. Thanks to these efficiency improvements, the lab can obtain most vitamin test results in just two days, compared to the 7-14 days customary to the industry. The lab frequently conducts 40 different Vitamin A samples in a single day, in addition to conducting other tests.
Our professionals perform analytical assays on our custom premixes. Our team brings experience from R&D, quality, stability, production, and premixing, giving Trouw Nutrition the edge because we understand what goes into the products we are testing daily.
Contact Us Today!
Contact your Trouw Nutrition representative today...